We're back, and better.
By VAL for VAL Online - 24/06/19 18:00 pm
Why did you go quiet?
For a few months before VAL took a hiatus, we had been coming up with dozens of ways to improve our services including tonnes of potential features, quality of life improvements, and even alternate services.
We outlined the changes we wanted to make, and soon realised there was no way for us to possibly accomplish them all whilst keeping our attention on all of the day-to-day things that require upkeep.
So we took the decision to miss a season.
Were you supposed to be gone this long?
No. Initially, we had planned for a couple of months downtime whilst we made crucial changes to our website, including a revamp and the implementation of some key features.
Unfortunately, things don't always go as planned. We suffered several setbacks with work for which we had been relying on third-parties, resulting in a more severe downtime. Thankfully, that's over now.
Are the leagues returning?
Ever since we started the trend which has become mainstream in the European Call of Duty community by launching the first P2P amateur league back in 2016, the leagues are what you've come to know us for. We've massively enjoyed hosting them and they've played a great part in ensuring the forgotten gamers still have something to play for.
We're pleased to announce that there are absolutely no plans to decommission any of the leagues. After all, how could we? Dozens of you have been reaching out to us each and every week asking for them.
We will however, be expanding the range of services we offer to cater for those whom do not wish to commit to extended periods of time. More details below.
Website Upgrades:
• It's been revamped and is 4x the size it was before! Meaning there are hundreds of new things for you to do, and we've made it much easier to browse.
• We now have a

store

! All products & services including league spots can be purchased here now for a smoother process.
• A division-based

ranking system

has been introduced to establish seeds. Getting into the highest (Master) division will see you with the chance of winning HUNDREDS of pounds in bonus prizes! More information can be found here.
• The new site has

multiple themes

to cater for those of you who (for some reason) still use light mode.
• A

notification system

has been introduced to keep you up-to-date with everything that's happening. It will alert you of upcoming matches, events, competition updates and changes to your team(s). For more info, see: notifications.
• We've launched an

Esports Calendar

for you. You'll be able to view all your scheduled matches, league/playoffs commitments and more all in one place. We're also working to enable you to add to it so you can have all your esports commitments in one place, until then, the calendar will automatically be available once leagues begin.
• Our

branding can be downloaded

. Check the footer and head to our 'Use our Logo' page. League badges, our logo, and other branding can be found there.
League/Tournament Improvements:
• A built-in

veto system

now exists on the match page, vetos can be done within 20 seconds with the click of a few buttons!
• A

self-scheduling

feature has now been implemented, meaning you and your opponents can offer times to play which best suit you, and agree, all on the match page without the need for switching apps.
• Match chats

(a group-messaging system on the match page)

have been created to ensure ease of communication without having to locate opponents' social media and track them down. These will include every member of both teams which have permissions of 'matchmaker' or higher.
•

Gentlemen's agreements

can now be made! Either by clicking a checkbox and requesting your opponent to use the gentlemen's agreement rules; or you may agree on more specific bans via the match chat.
•

Live-reporting

is now a thing. Isn't it cool? (see below) You can report map-by-map and allow our match page to keep track of the series. Or, you can report as normal. For more info see: reporting.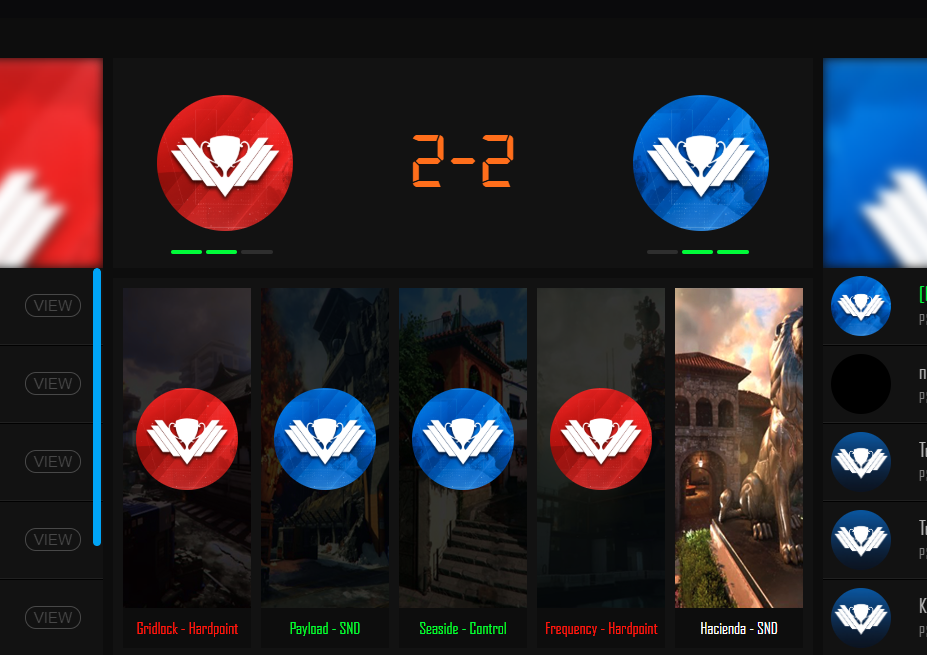 •

Reporting

is now even easier! Simply check the boxes for the maps you won, or click the 'agree' button if your opponent has reported first.
•

Notifications

for match reporting, scheduling, and other changes to your match. For more info, see: notifications.
• We've built a

Match Finder for leagues!

In a bid to make scheduling EVEN easier...You can now post a time you wish to play in the league match finder, and any of the opponents you're due to face will have the option to accept!
• A

playoffs tab

has been added to the league section, making it nice and easy to view the playoff dates and bracket for your leagues.
The match page has had the biggest overhaul of them all.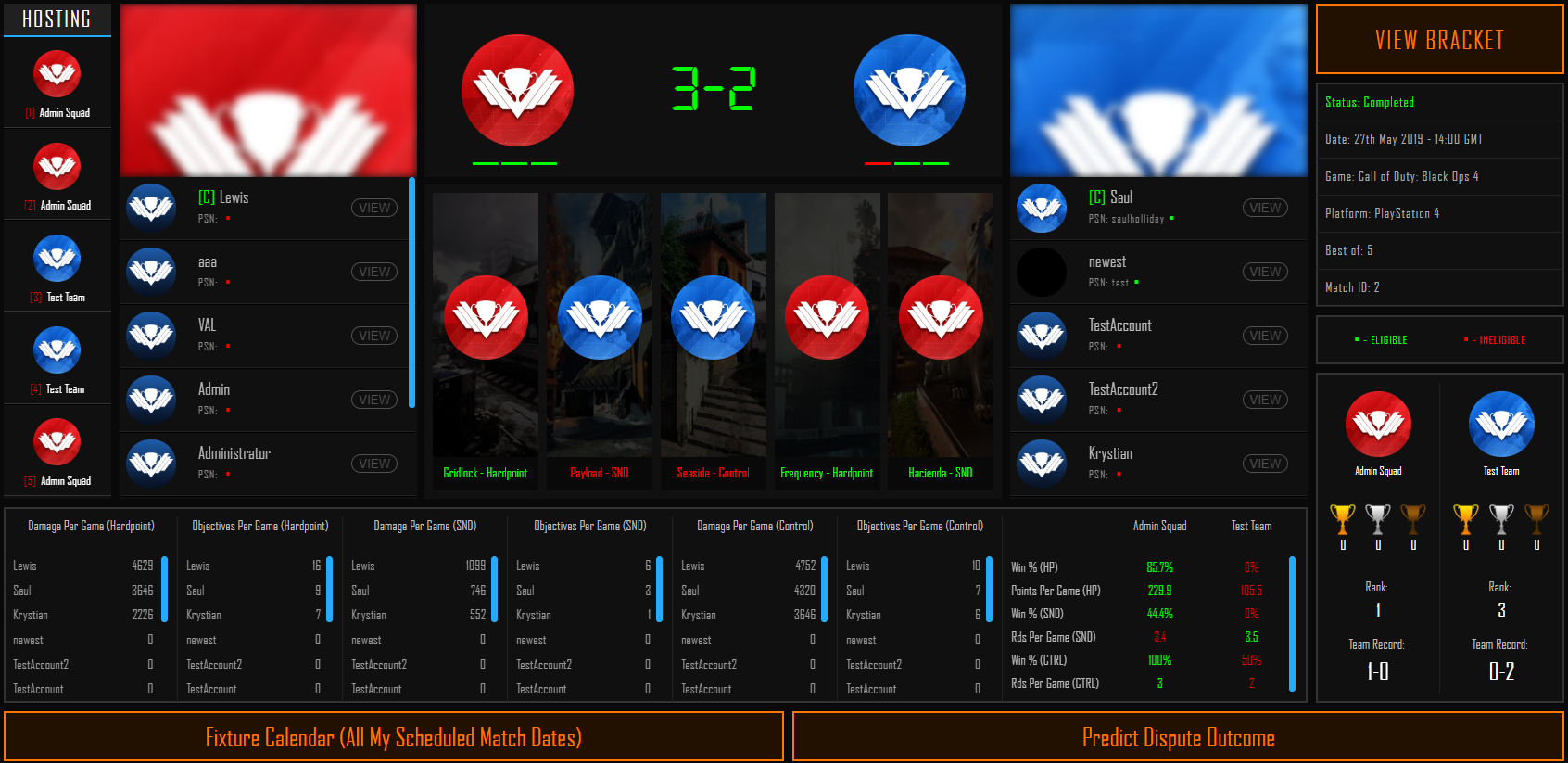 Memberships:
That's right, we're launching a membership scheme with THOUSANDS to play for each month! Including exclusive FREE entry into members-only leagues including Fantasy Premier League and FIFA Mobile; freebies from the store, free credits, instant payouts, exclusive in-depth stats and more!
And the best bit about it? You're giving to charity! £1 of each membership goes to charity, the rest goes on the prize pools you play for. All charity money will be announced at the end of each month, and we will be working with charities to product content showing exactly what your donation has done!
To see a full breakdown of everything you get for less than £5, click here.