Introducing VAL Memberships
By VAL for VAL Online - 24/06/19 18:00 pm
NOTICE: The monthly £600+ in COD tournaments will commence November 1st. By purchasing the membership now, your 30 days will last until the 1st December. All the other perks for months, for just £4.99!
With our relaunch, we thought we would introduce something brand new for our competitors. It's something which numerous people have asked for and will enable more frequent competitions for people to compete in for money.
We are happy to introduce the VAL membership, which will see a minimum of £600+ played for during the month for those people that love the grind.
The tournaments have been carefully scheduled to ensure minimal clashing with other events, in order to allow our competitors to play for as much cash as possible.
The membership will cost £4.99 per month and you can view the MASSIVE list of benefits below.
Detailed Benefits:
• Before anything else, £1 of your membership fee will go to the

charity of the month

. At the end of each period we'll announce how much we've raised as a community and 100% of it will be sent to the charity. We'll also be working closely with charities in order to help show what your money has been spent on, and who/what you've been helping.
•

FREE ACCESS

to over £600+ in membership COD tournaments per month!
•

FREE ACCESS

to over £2000+ in seasonal Arcade Leagues including Fantasy Premier League & FIFA Mobile!
•

30 MINUTE

dispute resolutions. The standard time is 24hrs.
•

INSTANT PAYOUTS

- Within 5 minutes of your competition placements, you'll be paid out! Absolutely shattering the 2-5 day wait times which have become standard in the community.
•

TEAM STATS

- Detailed team statistics for players and teams alike. A member team (over 50% players are members) will see the following section on their team page: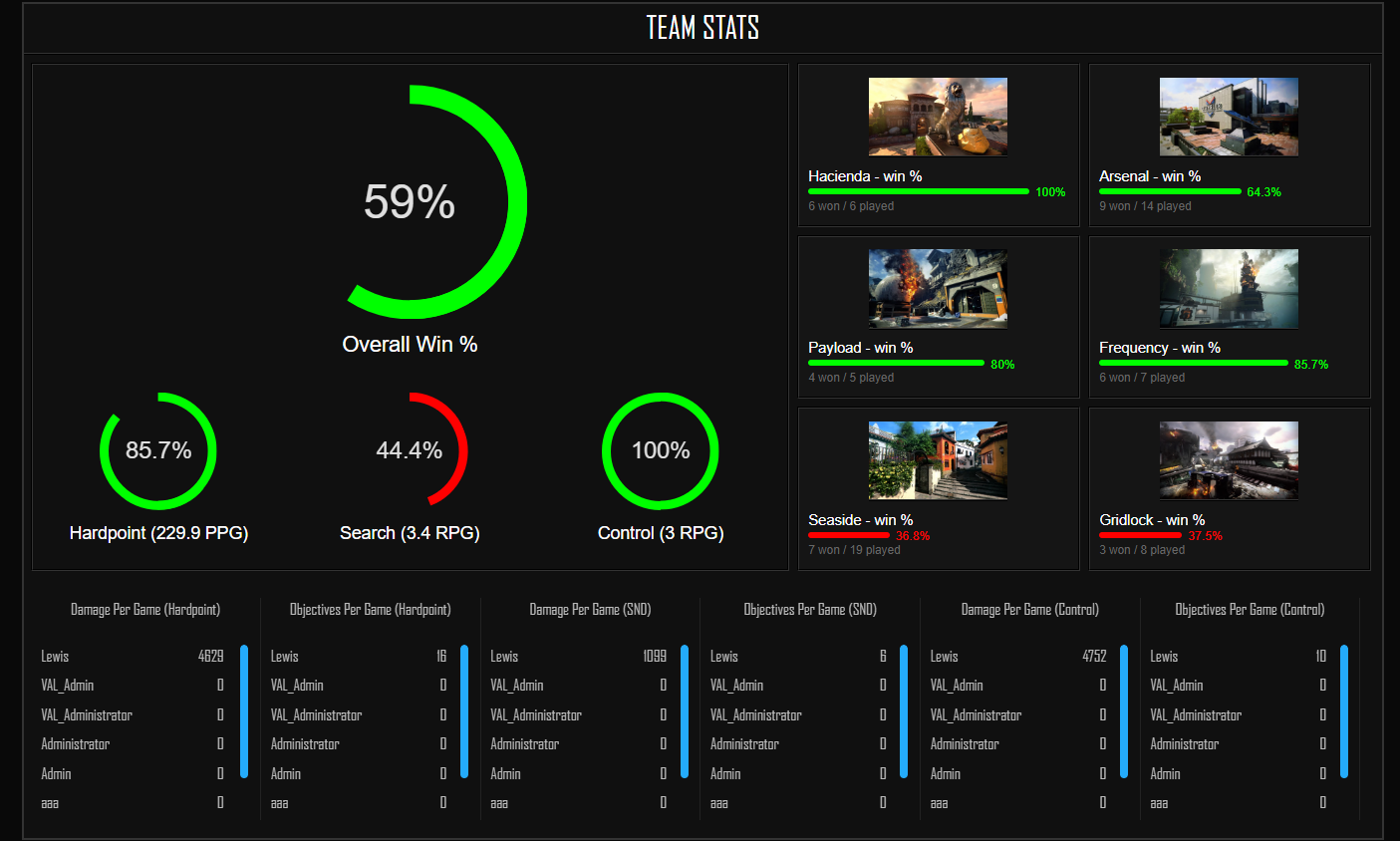 You'll also be able to see how your stats fare against your opponents on the match page:

• 1

FREE

Credit.
• 1

FREE

24-hour Double XP to be activated when ready.
• 1

FREE

Username Change.
• 1

FREE

Stats Reset
Not only are you getting a bunch of cash tournaments and extra site credit, but you are also contributing to helping someone in need. What more could you want?
We hope that you will all enjoy this new addition. Keep up the grind and earn money while doing so!